NATIONAL CAPITAL REGION BRANCH (OTTAWA)
BIWEEKLY NOTICES FOR TWO WEEKS:  March 14 TO MARCH 27, 2016
Need more information on CAA-NCR?  Visit us at http://canadianauthors.org/nationalcapitalregion/
 TO ALL READERS: Please send all submissions & event notices in the body of an email; (the text needs to permit copy and paste. Exceptions: Accompanying images such as photos and book cover) to Carol Stephen at  cstephen0@gmail.com
 
MEETINGS AND EVENTS
CAA-NCR APRIL MEETING TOPIC: EXPOSE YOURSELF!  Ways to get attention for your book while remaining fully clothed. (No fifty shades of grey here)
PRESENTER: Sheryl Bennett-Wilson
DATE: Tuesday, April 12, 2016
TIME: 7:00 – 9:00 pm
LOCATION:  McNabb Recreation Centre, 180 Percy St. east of Bronson
In many ways there are far more opportunities today for authors to get exposure and coverage for their book then there ever were. That being said, there is also a huge amount of competition for readers' eyeballs. So what is an author to do?
Having worked in broadcasting (both radio and television) for over 25 years, and witnessed the explosion in social media in the last ten years, Sheryl can tell you that sometimes the simplest and most straightforward of methods work best. And more often than not, it is the 'put-yourself-out-there' author who gets the reviews, gets the interviews and gets people talking about their book.
But where does one start? How do you find out whom to approach? When should you start talking about your book? Sheryl hopes to help you get started on the journey and provide useful advice so you can create your own marketing plan, discover the best way to write a release and understand the best way to approach radio/television.
BIO: Sheryl Bennett-Wilson worked in broadcasting in Ottawa – both radio and television – for over 25 years. For the last number of years she has written numerous articles for local and national publications, provided press and marketing material for companies, professionals, authors, musicians and a number of charities. She has also written, directed and produced corporate videos, provided editing for non-fiction books, written and continues to write content for websites and for over twelve years was the Event Manager of an annual trade show.
CANADIAN AUTHORS ASSOCIATION NEWS FROM NATIONAL
 Canadian Authors 2016 Literary Awards – Part 2
Entries are now being accepted for two additional 2016 award categories:
The CAA Emerging Writer Award is for a body of work by a Canadian author under 30 deemed to show exceptional promise. Nominees need not be published. The postmark deadline for this award is April 30, 2016.
 The Canadian Authors Fred Kerner Book Award is a brand new award given exclusively to members. Any genre is eligible. The postmark deadline for this award is April 15, 2016.
Details and submission forms at http://canadianauthors.org/national/awards/submit
Now in its 41st year, the CAA Literary Awards program honours writing that achieves excellence without sacrificing popular appeal. For more information about past winners, shortlisted authors, awards events, and sponsorship opportunities, visit our awards pages at http://canadianauthors.org/national/awards/
WORKSHOPS
 THE ONTARIO WRITERS' CONFERENCE: INSPIRING. EDUCATING. CONNECTING
APRIL 30 – MAY 1, 2016 AJAX, ONTARIO
WHAT TO EXPECT
Student Scholarship: Are you a student with an interest in writing? Apply for our student (16+) scholarship!
Festival of Authors: Interviews, author readings and literary mingling, all in a café-style atmosphere with a cash bar and sweet endings.
Cornerstone Award: This award is presented to a Canadian person or organization that demonstrates exemplary support of Canadian writers and the writing field in general. More details here: http://thewritersconference.com/
SCBWI'S ART OF STORY CONFERENCE RUNS APRIL 29 – MAY 1
 If you write for children–or are interested in doing so, you may be interested in the upcoming Art of Story conference, offered in Ottawa by the Society of Children's Book Writers and Illustrators (SCBWI), April 29-May 1.  The conference offers:
Advanced workshops for published authors and illustrators–with plenty also on offer for beginners.
An early-bird draw: Register by March 15 for a chance to win one of two free 10-page manuscript critiques by Christie Harkin of Cockwise Press
One-on-one manuscript or portfolio critiques with an editor, agent, art director, or published writer/illustrator.
A pre-conference polishing opportunity for writers. The first page of your manuscript is what will capture (or not) an editor or agent's interest. Workshop your first pages with fellow conference goers via Basecamp before the deadline, then submit a better piece of work for your conference manuscript critique or the First Pages session
An exciting pre-conference project for illustrators. Register early and get a head start.
An opportunity for PAL members of SCBWI to offer their books in the conference book sale.
Discount conference and critique rates for SCBWI members, and discount accommodation rates for attendees traveling to Ottawa from elsewhere.
For full conference details and to register, visit The Art of Story 2016
OTTAWA SUBMISSION CALLS AND OPPORTUNITIES
BYWORDS.CA SUBMISSION CALL                        
DEADLINE:  The 15th of every month for the following month's issue
Bywords.ca considers previously unpublished poetry from emerging and established poets for our online monthly magazine. We consider work by current and former residents, students and workers of Ottawa. We also publish poems by contributors to our predecessor, the Bywords Monthly Magazine.  FOR SUBMISSION INFORMATION VISIT www.bywords.ca  and click on Guidelines.  Amanda Earl, Managing Editor.  Bywords.ca's literary events calendar here: http://www.bywords.ca/calendar/index.php  with up-to-date info on NCR readings, book signings, writers' circles, literary festivals, spoken word showcases & slams. Event submissions can be sent to events@bywords.ca
SUBMISSION OPPORTUNITIES 
 Additional links to contests and submission calls visit Canadian Authors National Capital Region website here: http://canadianauthors.org/nationalcapitalregion/contests/writing-contests-calls-for-submission/  
 ·        Arc Magazine Contest: Archibald Lampman Award  deadline March 31, 2016
·        The Masters Review Anthology – Judge Amy Hempel $5000 awarded. $20.00 USD Ends on 3/31/2016. Submissions are open from January 15, 2016 to March 31, 2016. This year stories will be selected by author Amy Hempel who will select ten winners from a shortlist of forty. This category is open to ALL EMERGING WRITERS. Anyone who has not yet published a novel at the time of submission. We are looking for today's top emerging writers. Send us your best! Details and to submit: http://mastersreview.com/anthology/
The Ontario Poetry Society's Clean as a Whistle Contest Contest submissions for unpublished and previously published poems on the theme of hygiene, poor grooming, soaps, shampoos, cleaning and so much more are currently being accepted. Open to Everyone. Deadline: Thursday, March 31, 2016 Details: http://www.theontariopoetrysociety.ca
Dr. William Henry Drummond Poetry Contest Deadline:  Monday April 4 2016 Entry fee: $10 per poem Prizes: $1600: $300 first place, $200 second place, $100 third place, 8 honourable mentions of $75, 8 judge's choice of $50 complimentary anthology, trophy, and award ceremony during the Spring Pulse Poetry Festival. Details: www.springpulsepoetryfestival.com  Enquires: Send to David Brydges mybrydges@yahoo.ca
Ink Bottle Press & The Ontario Poetry Society Present: Memory and Loss ~ a Canadian Anthology of Poetry, Dedicated to the victims of Alzheimer's. Editor & Compiler is I.B. Iskov. Open to all poets living in Canada.  Poems wanted on the themes of Dementia and Alzheimer's.  This is not blind judging and this is not a contest. Submission fee $15. to help cover the cost of printing & postage. All profits from this project will be donated to The Alzheimer Society of Canada. Submission Deadline is June 15, 2016, postmark date. Send your submission, complete with cheque or money order payable to Mark Clement,  & mail to Attn: I.B. Iskov, Anthology Editor, #710 – 65 Spring Garden Ave., Toronto, Ont. M2N 6H9. Full details and guidelines at: http://www.theontariopoetrysociety.ca/Anthology_Memory%20&%20Loss.htm
The Antigonish Review Announces Two Writing Contests! GREAT BLUE HERON POETRY CONTEST & SHELDON CURRIE FICTION PRIZE $2,400 in Prizes! Deadlines: Fiction entries must be postmarked by June 1, 2016, Poetry must be postmarked by June 30, 2016 Guidelines: Previously published works, works accepted for publication or simultaneous submissions are ineligible. No electronic submissions, please. Fiction entries must be typed, double-spaced, one side of page only – poetry must be single-spaced. Please include a separate cover sheet containing your identifying information as well as the titles of all entries. Past winners may not enter. MORE INFO: http://www.antigonishreview.com/index.php?option=com_content&view=article&id=59&Itemid=62
The Aesthetica Creative Writing Award 2016 is now open for entries, presenting an opportunity for emerging and established writers and poets to showcase their work and further their involvement in the literary world. Now in its ninth year, the award is an internationally renowned prize presented by Aesthetica Magazine and judged by literary experts. Prizes include: £500 each (Poetry Winner and Short Fiction Winner)/Publication in the Aesthetica Creative Writing/Annual One year subscription to Granta/Selection of books courtesy of Bloodaxe and Vintage/Consultation with Redhammer Management (Short Fiction Winner)/Full Membership to The Poetry Society (Poetry Winner). Short Fiction entries should be no more than 2,000 words. Poetry entries should be no more than 40 lines. Deadline for submissions is 31 August 2016. To enter, visit aestheticamagazine.com/creativewriting
OUT AND ABOUT IN TOWN
 MEETINGS, BOOK LAUNCHES AND POETRY READINGS ABOUT TOWN
 Thursday March 24 OIW MEETING 6:30 pm to 9:00 pm: The Good Companions Seniors' Centre, 670 Albert Street, Ottawa, Ontario K1R 6L2.  GG Finalist Claire Holden Rothman presents.
 Saturday, March 26 at 7 PM – 10 PM Carleton Tavern, doors 7pm; reading 7:30pm 223 Armstrong Street, Ottawa, Ontario K1Y 2W5 span-o (the small press action network – ottawa) presents: The Factory Reading Series: Julie Morrissy (Dublin) Sarah Burgoyne (Montreal) + Claire Farley (Ottawa)
 VERSeFest, Ottawa's International Poetry Festival returns for its sixth annual edition March 15-20, 2016.  Celebrating written poetry and spoken word in English and French, VF '16 brings you 60 of the most exciting poets on the planet — from across Canada, Iceland, Ireland, and Norway. All events take place at Knox Presbyterian Church (120 Lisgar St.).
Tuesday, March 15
7:00 pm: Opening – Amal eh Mohtar, Gerdur Kristny, Gerald Hill, Sonia Lamontagne
9:00 pm: VERSeFest Showcase – Jane Munro, Elise Turcotte, Yusef Komunyakaa
Wednesday, March 16
7:00 pm: Tree – Caroline Pignat, Pamela Mordecai, Gabriel Robichaud, Thierry Dimanche
9:00 pm: Blue Mondays & In/Words – Liz Howard, Mia Morgan, Paul Savoie
Thursday, March 17
7:00 pm: Arc – Marilyn Dumont, Doyali Islam, Hector Ruiz, Katherine Leyton
9:00 pm: Urban Legends – Local slam featuring Erin Dingle
Friday, March 18
7:00 pm: Book Thug – Phil Hall, François Turcott, Shannon Maguire
9:00 pm: Capital Slam – David Dufour (D-Track), Cathy Petch, Guy Perrault, Kevin Matthews

Saturday, March 19
1:00 pm: Factory – Ben Ladouceur, Anne Boyer
3:00 pm: Student Showcase – Genevieve Bouchard, Kathryn Sweet, Sanita Fezjic, Frédéric    Lanouette
4:30 pm: Fire and Ice – Amy Iliza, Vanessa Rotondo (V), Annie St-Jean, Rebecca Lea Thomas
7:00 pm: Sawdust – Natalie Hannah, Sébastien Bérubé, David McGimpsey, Marc LeMyre
9:00 pm: Railroad – M. Travis Lane, Leontia Flynn, Maurice Riordan
Sunday, March 20
1:00 pm: Ottawa Showcase – Sneha Madhavan-Reese, Colin Morton, Tina Charlebois, Frances Boyle
3:00 pm: Kado – Terry Ann Carter, Andre Duhaime
7:00 pm: Hall of Honour – Parliamentary Poet Laureate George Elliott Clarke and Robyn Sarah
9:00 pm: OIWF Showcase – Groleau-Landry, Christian Bök, Caroline Bergvall
See http://versefest.ca/year/2016/ for tickets and info.
OTTAWA INTERNATIONAL WRITERS FESTIVAL
 Monday March 21, 2016 7:00pm • Southminster Church • 15 Aylmer Ave. The End of Protest with Micah White  Info & Tickets  
More events coming in April for the Writers Festival: http://www.writersfestival.org/events
COMING EVENTS:
IN APRIL: 20TH ANNIVERSARY PRINCE EDWARD COUNTY AUTHORS FESTIVAL.
APRIL 13TH TO 16TH, 2016. Please join us for what we think will be the best Authors Fest ever! And keep checking the website for up to date information on events or find us on Facebook. http://www.pecauthorfest.com/
OTTAWA, JUNE 4 PROSE IN THE PARK: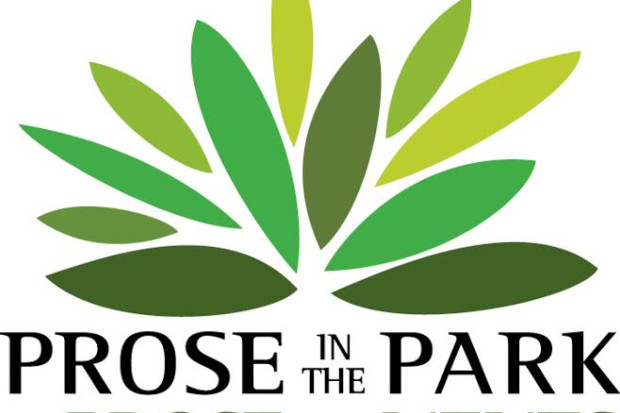 Ottawa's favourite open-air literary festival and book fair, Prose in the Park, will take place on June 4, 2016, 11 am – 6 pm in the Parkdale Park. And it is absolutely free. Everyone is welcome!  Prose in the Park (Prose des vents en français) is a blingual festival devoted to bringing together both established and emerging authors from across Canada. We are pleased to have some of the best authors of Montreal joining the upcoming festival, particularly Heather O'Neill, whose Daydreams of Angels should be required reading for every lover of Canadian literature. From Kingston, we will be joined by Steven Heighton, a brilliant novelist and poet, whose Every Lost Country takes readers a fantastic adventure to far-off Tibet.  For more information on the event and featured authors, check out the 2016 program on our website at www.proseinthepark.com